Greasomatic®96 will be exhibiting at the Lubricant Expo in September 2022. Find out more about Greasomatic® to learn about how reliable, environmentally friendly & cost effective our units are.
If you want to improve the reliability of your site & reduce downtime or want to become a distributor then please come and see us.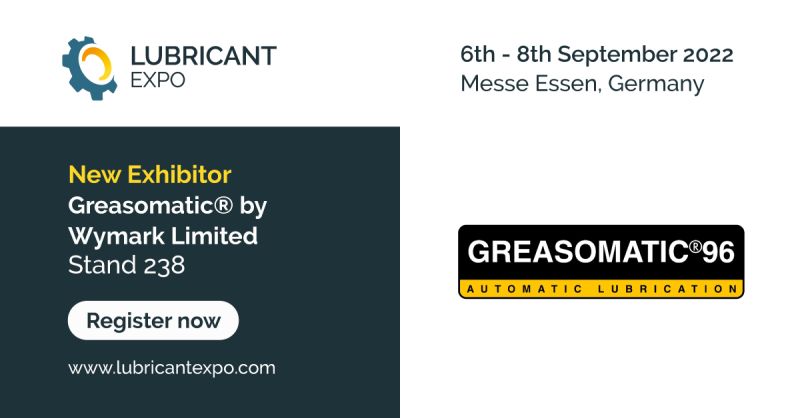 Visit us at stand 238.